Famous Dirt Bike Events From All Around the World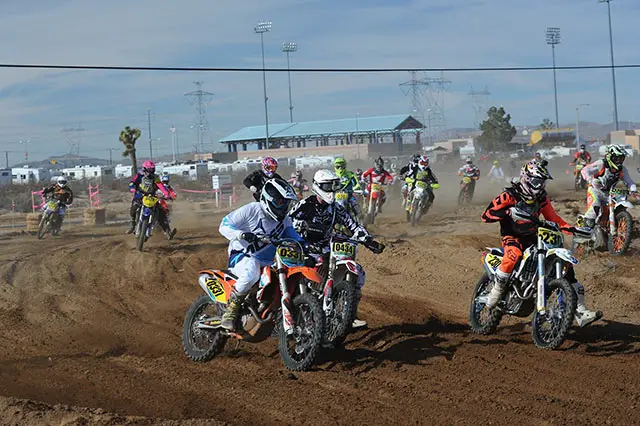 Dirt biking is a very popular hobby. The thrills it brings and the danger posed to you while riding it happens to be a fantastic attraction for many people all over the world. Dirt biking is mostly done at events where an arena or an open space is reserved for dozens of dirt bikers to ride as much as they want. Such events usually involve races and opportunities for dirt bikers to show off their skills and participate in a number of daredevil showcases.
Although dirt biking is something that is still considered to be a niche hobby or activity, dirt biking events are gaining more and more attention. Indeed, they are now being televised and are also gathering sponsors from all kinds of businesses. There are numerous dirt bike events that take place all over the world currently, ranging from major events in the US to very small ones in Pakistan or India. As more people gain interest in the activity with each passing year and as people become more and more interested in biking altogether, you are bound to see even more dirt bike events pop up all over the place.
Till then, here are some famous ones you should look out for:
Erzberg Rodeo
The Erzberg Rodeo takes place in Austria and happens to be a part of the popular Red Bull Enduro Series. Inaugurated by Karl Katoch in 1995, the Erzberg Rodeo is normally considered as one of the toughest dirt bike events all over the world. The normal success rate of participants in this event caps at a disheartening 2%, and there's not a lot of doubt as to why.
More than 1500 dirt bike riders, from around 40 countries, participate in this event annually. Taking place usually in May or June, the Erzberg Rodeo has riders gathering in the Styria province of Austria. The place the event takes place in is called the "The Iron Giant", with its real name being Steirische Erzberg. The Iron Giant is largest iron ore pit mine in the entire region of Central Europe.
The course runs for 35 km and takes place on the snaky and jagged side of the iron ore pit mine. Racers of all sorts of experience, from amateurs to dirt bike event professionals, take part in it every year in order to complete the distance in time limit of 4 hours. The entire course has a total of 20 checkpoints, with each needing to be crossed to win.
Full of steep sections, dangerously jagged rocks, and a lot of dust, this mining track makes it a nightmare for people to complete the race. Out of the 1500 that participate annually, only 30 usually succeed. The winners typically take 2 hours or less to complete the track, but no less than 1.5 hours usually. It is a thrilling event filled with people risking their all in order to succeed. It's also home to some of the most thrilling stories in dirt biking. One happens to be the fact that there were 4 winners in 2015, with all of them helping each other out in order to climb a steep hill, just before the final checkpoint.
Baja 1000
Not purely a dirt bike event, the Baja 1000 is home to dirt bikes, quad bikes, beetles, trucks, and buggies. It's an age old event that takes place in the Baja California Peninsula in Mexico. The popularity of the Baja 1000 does not stem from how dangerous or thrilling it can be. Its popularity instead come from its celebrity status. A number of racing legends and celebrities have taken part in the race. If you're wondering who, it doesn't get much bigger than Paul Newman and Steve McQueen.
The race usually takes place in a looped circuit, starting Ensenda and finishing there as well. There is an order to how all the vehicles participating start. The order usually is dirt bikes, with the next being 500bhp class 1 buggies, which are followed by class 11 stock standard VW beetles. The beetles are usually known as the main vehicle of the Baja 1000.
The tricky part of the event happens to be the fact that there are no directions provided at any point. Getting lost is thus a common occurrence. Moreover, some of the track's parts are actually paved roads that are open to the locals. So instead of dodging jagged rocks, you have to dodge people and cows as you ride across the road. At times even the locals will be racing along with the participants, making it a place where the faint of heart are not welcome at all.
The Baja 1000 is such a hard track to follow that participants can be seen doing ore-runs and test runs on their section of the track in order to learn their way. It may not be the harshest atmosphere you would find, but it happens to be one of the toughest tracks to navigate. Doing your research before you participate in it. As for the onlookers, enjoy the mayhem and the confusion it becomes.
Dakar Rally
Obviously danger and mayhem are not everything there is to dirt biking. Endurance is also a key factor. And that is just what the Dakar Rally tests. Previously known as the Paris-Dakar Rally, it involves hundreds of dirt bikes, quad bikes, trucks, and buggies along with their drivers to test their mettle over a track that has them ride around 800-900 km in one single day.
The Dakar Rally used to take place in Mauritania, but after the event faced some security threats, the hosting duties went to different places in South America. The Dakar Rally typically has racers riding on sand dunes and a total desert environment. It does pose a lot of dangers and getting lost is not common because directions are provided, however it does test how long the participants can go on for. 800-900 km (500-560 miles) in one single day is not a joke by any means and the participants need to stay focused at all times in order to keep riding and be a part of the race.
The event first began in 1978 and actually started in Paris. The ending point, however, was the Senegalese capital of Dakar, more than 10,000 (6,200) km away. Out of the 182 vehicles that started the race, only 74 made it to the finish line. Nowadays, the length has been shortened to have more people participate and make the race easier to follow. The majority of the participants these days happen to be amateur dirt bikers and racers, making 80% of the total participating number.
Since 2011, there has been a limitation to the motorbikes that participate, with them needing to have 450cc engine capacity at most. The dirt bike section is easily one of the most thrilling parts of the Dakar Rally but has become a bit monotone of late with KTM winning each year since 2001. However, the importance and relevance of the Dakar Rally cannot be mentioned less. With its rich history and its current importance for amateur dirt bikers, it is one of the premiere dirt bike events all around the world.